Every individual has a unique perspective on their lives. They have unique problems and strengths, too. When trying to overcome these issues, too many people focus on their weaknesses instead of their strengths.
Strengths perspectives are a much greater alternative for self-improvement. The principles behind this idea include positivity and focusing on strengths in the helping process. However, not many people know how to apply the idea to their daily lives.
In this article, we will discuss the definition of strengths perspectives, the origins of this idea, and how it can benefit you.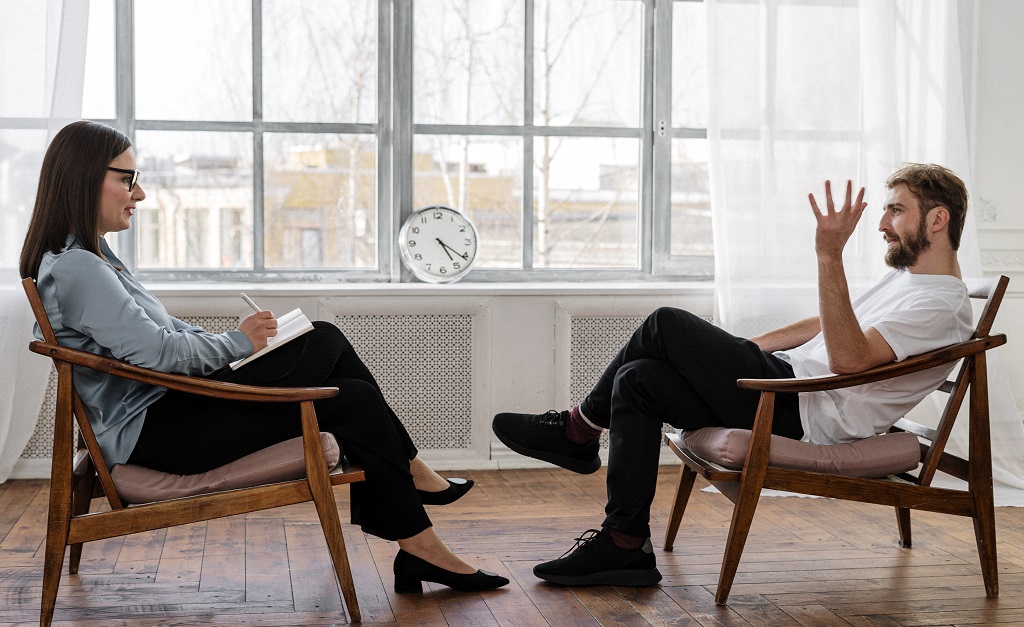 Theoretical Foundations of Strengths Perspective
Before you dive into finding ways to use strengths perspectives, you need to have a strong understanding of what they are.
In general, a strengths perspective is a positive, strengths-oriented strategy for approaching work and living as a whole. Instead of focusing on weaknesses, the key principles of the idea involve gathering communities and analyzing that group/environment's strengths.
Strengths perspectives can be applied to a wide array of careers and circumstances. Throughout history, strengths have been used in business environments, to improve healthcare, for social justice, and much more.
You can tailor this approach to your unique needs and strengths. As you evolve, you will experience the evolution of your strengths and perspectives, too.
Origins and Evolution
The idea of strengths perspectives has been researched for several decades. To best understand the notion, understanding its historical context is critical.
Numerous scholars have emphasized the importance of strengths, but many cite psychiatrist Charles Rapp and his team as early leaders. Others who have contributed to the idea of a strengths-based approach include renowned psychiatric scholar Dr. Donald O. Clifton and positive psychologist Martin Seligman.
The foundational theories surrounding strengths perspectives all had something in common: they recognize the importance of using your strengths instead of focusing on weaknesses.
Over time, the idea underwent further development. It evolved to be a comprehensive self-growth approach. Now, the technique is being used by entrepreneurs, community leaders, politicians, and even students.
Key Principles and Concepts
Several key principles are included within the strengths perspectives approach to self-improvement. This approach is focused on your strengths.
Therefore, instead of focusing on fixing your negative qualities, you are taught to reach your potential by maximizing your strengths.
In addition to this, positivity and empowerment are both crucial to a strengths-based perspective. Confidence is also critical. These principles are all extremely important because they will allow you to optimally use your strengths and not be held back by self-doubt.
If you are interested in using a strength-based perspective in your growth journey, you will also need to be resilient and focus on the long term. This big-picture focus and resilience is what allows individuals to stay positive and believe in their strengths, even when times get tough.
Application of Strengths Perspective in Social Work
A strengths-based perspective can be immensely useful in nearly any profession. However, it is most commonly utilized in social work.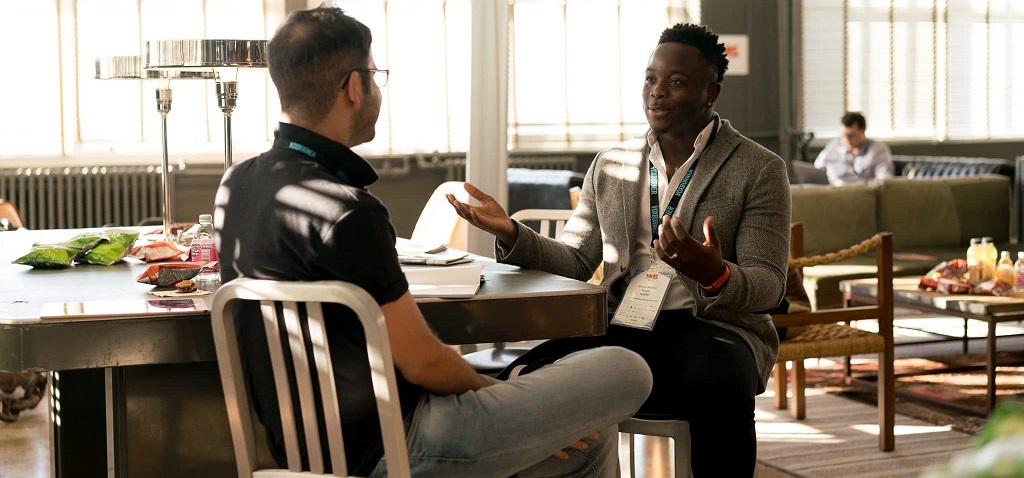 Social work typically involves bringing together communities to solve shared issues. By analyzing the community members and environment through a strength-focused lens, social workers can unlock their community member's true potential and overcome difficulties.
There are several methods for applying strengths to social work. For instance, one commonly used technique is called asset-based community development (ABCD). It involves mobilizing a diverse group of citizens to use the unique resources in their community for collective benefit.
Another technique is local area coordination (LAC), which entails communities establishing regional coordinators to help citizens overcome their problems using strengths, resilience, and positivity.
By analyzing case studies after beginning the strengths-based social approach, you can further improve your ability to help others. Ensure you learn from other's strengths and your strengths, too.
Techniques and Tools
A variety of different techniques and assessment tools can be utilized to help communities with social work. The approach that is most suitable for you depends on your community's unique needs and desires.
Some of the most common strengths-based interventions in social work include:
Asset-based community development (ABCD). This technique focuses on using a community's unique assets for the betterment of everyone.
Knowledge, values, ethics, theory, and skills (KVETS). The client-centered approach involves taking one's moral, rights-based, and technical abilities to best advocate for justice.
Local area coordination (LAC). Local representatives can use their strengths to work with others and serve their given communities.
Performance strengths mapping. This strategy involves mapping out your strengths and assets/resources available to you. For instance, one could have community assets like preschool centers, and combine that with their natural strength of being empathetic to be a great teacher.
Resources, opportunities, possibilities, exceptions, and solutions (ROPES) framework. Considering all the listed factors can help social workers best understand their client's perspectives and guide them to success in a strengths-based way.
Case Studies and Real-world Examples
Many teams and individuals from across the globe have been immensely successful in part thanks to the application of strengths perspectives. You too can reach that level of success by investing in yourself and pursuing strength development.
In one study, strengths perspectives were found to significantly impact mental health positively. In this real-world scenario, researchers saw how single-parent households who focused on strengths in group work had better outcomes than those who tried fixing their weaknesses. The same was true of younger people living in residential mental health facilities (1).
But, there are even more real-world scenarios that prove the power of strengths perspectives. Psychiatric literature notes how everyday people can transform their lives with strengths-based perspectives.
A case study from a 2006 psychology report presents the story of Mrs. S, an infertile 26-year-old woman with severe mental health troubles that led to attempting suicide.
She worked with a social worker to identify her strengths and learn about strength-based interventions. By working closely with Mrs. S, creating a support network, and consistently re-evaluating the approach, the social worker eventually helped her discover newly found confidence and cope with the difficulties of life (2).
Strengths Perspective vs. Other Approaches
Strengths-based practices are often highly successful. However, they are typically overshadowed by other more popular approaches (which are often less successful).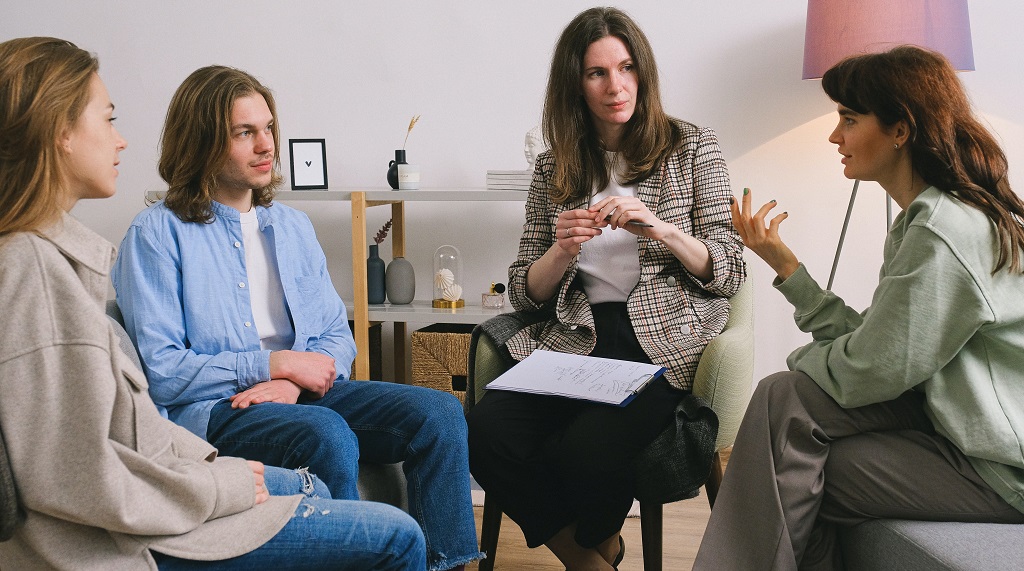 Most traditional approaches focus on improving your weaknesses. They involve finding what is holding you back, and trying to turn that flaw into a strength.
One of the main advantages of the strengths approach is it builds on abilities you already possess, rather than trying to turn weaknesses into strengths. Doing so is not only efficient but also helps you stay positive and resilient.
Another one of the key differences between these strength-based approaches and traditional models is the principles each center around.
The dominant paradigm at the heart of most approaches involves telling someone they are not good enough yet and must work hard to overcome their faults and become worthy. Strengths models teach people they already have the skills and tools for success — they just need to learn how to use them more effectively.
In addition, the approach has a wide range of other benefits, such as improving resilience, building self-esteem, and placing a greater emphasis on one's uniqueness.
Advantages of Strengths Perspective
Pursuing a strengths perspective can seem risky at first. After all, very few people are doing it, and it is not the traditional approach most people have been taught.
However, the benefits of utilizing positive psychology and a strengths perspective for outweigh any potential risks. Some of the most common positive outcomes that come with using the approach are:
Encourages you to stay persistent and resilient.
Is more efficient than other more common approaches.
Boosts client empowerment by giving them self-confidence and assurance.
Encourages individuals to take calculated risks and invest in their strengths.
Builds a practice of community care and positivity.
Allows individuals to find what makes them unique.
Helps communities make the most of their resources and discover community strengths.
Positive outcomes for the client's mental health, such as decreased anxiety.
Increases productivity and goal achievement.
Acts as a more collaborative approach in community environments, leading to more communication and teamwork.
Challenges and Criticisms
There is no such thing as "the best approach" to self-growth. Everyone's journey is different, and each approach has its benefits and drawbacks. While the strengths-based perspective can be extremely useful to many individuals, it also has some limitations.
It is crucial to be aware of these criticisms when deciding if a strengths perspective is right for you. These limitations include:
Not being aware of your weaknesses/areas of improvement.
Becoming overly confident.
Lack of progress in areas of weakness.
Limited scientific research into how the approach works.
Could lead to toxicity or obsession with certain strengths instead of becoming more well-rounded.
Taking too many risks due to over-confidence.
Implementing Strengths Perspective in Modern Therapy
Psychology is a rapidly evolving field. Therapy takes the knowledge and research from psychologists, and applies it directly to patient care.
Since strengths perspectives have become increasingly popular for their effectiveness, mental health professionals must use these contemporary practices for the benefit of patients.
One way to apply strengths to modern therapy is to evaluate a patient's prior successes and proud moments. Look for patterns that show that person's strengths and sources of resilience. Then, you can brainstorm a list of strengths together.
Some therapists might even consider having their clients take a strengths test. In either case, once someone understands what their strengths are, they must find ways to optimize them.
Therapists can do this by addressing the negative thoughts in a client's mind by reminding them of their true strengths. You can also find ways to apply those strengths to new activities, at work and beyond.
Tools and Resources for Practitioners
Therapists are often bombarded by a large list of different tools and resources. How do you know which are best for your clients? It can be quite difficult to comb through all of these platforms and find the best ones.
However, some of the best resources out there are based on strengths-based perspectives. Consider some of the following guides and books as great potential tools for your clients:
The HIGH5 test – Will help individuals find what makes them stand out and recognize their top talents.
Values in Action Inventory of Strengths – An online platform that helps individuals discover their values and strengths.
CliftonStrengths 2.0 by Dr. Donald O. Clifton – The father of strengths psychology discusses ways to unlock one's abilities and helps therapists find new strategies for client growth.
15 Sessions – A tool that allows therapists to assign their patients homework and check-in. Lots of opportunities to remind individuals of their strengths and explore a strengths perspective.
The University of Kansas review of strengths perspectives. This university's staff were most involved in developing the strengths perspective and gave many valuable insights to therapists on how to use it properly.
Training and Workshops
All therapists know it takes an immense amount of time, dedication, and test-taking to succeed in the profession. You might be wondering: What does it take to become a therapist focused on the strengths perspective?
There are a few professional development courses and certifications you should consider if you are a therapist seeking to help others with strengths. Some of the certifications and courses include:
Strengths of All Parts (SOAP) workshops. This workshop focuses on equipping therapists with the knowledge they need to heal trauma with strengths.
Gallup Strengths Coach Certification. Acquiring this certificate will help you stand out, as Gallup is one of the most recognized strengths-based research groups.
The College of Executive Coaching. Here, you can get a certification or attend training that will help you better understand your clients and identify their strengths.
Temple University Strengths-Based Leadership certificate. By attending this program, you can learn more about different leadership methods and how they apply to your clients. Then, you can help those clients think in a more positive, strengths-based manner.
Community Discussions and Further Readings
Once you start using a strengths perspective, whether you are a therapist, student, or business professional, you will likely see some initial success.
However, if you want to make the most out of this approach, you need to continue reading further and being a lifelong strengths learner. There are several academic resources and even simple forums that can assist you in your strengths journey.
If you are a student, make the most of your local resources. For example, you should try to see if there are strengths-based counseling options at your school. There may be clubs that use strengths perspectives already, without even knowing it (typically mental health and psychology clubs).
Therapists and professionals should look to networking as a great tool for strength growth. You can meet and discuss with other professionals while learning more about your abilities, too. You can take advantage of new opportunities by networking, too.
Many communities have local meetups for people interested in certain subjects. You can use this as an opportunity to use your strengths in a different setting.
Beyond these opportunities, you should consider reading academic resources and journals about strengths and perspectives. We discuss this further below.
Online Forums and Communities
There are likely already dozens of strength-based resources available to you, both online and in person. All of these opportunities can help you further your strengths and reassure you in pursuing a strengths perspective.
The top online forums and communities to search for include:
Local meetups for professionals in your field/professional network sessions.
Online discussion sites such as Quora or Reddit.
The Progressive Psychology forum.
Religious organizations near you.
University resources if you are a student.
Strengths coaches and positive psychology professionals.
Recommended Books and Articles
Books can provide some incredible insights into strengths perspectives, especially when the author is an experienced strengths researcher.
There are quite a few articles written about strengths, but some are truly essential readings. Some of the most influential papers and books on this topic are:
The Strengths Perspective in Social Work Practice by Dennis Saleebey. Highlights innovative ways to apply strengths-based ideas to social work and trauma circumstances.
StrengthsFinder 2.0 by Dr. Donald O. Clifton. One of the foremost experts in strengths research and a top author at Gallup Dr. Clifton provides incredible insights into strength-based approaches.
Adopting a Strengths Perspective in Social Work Practice with Families in Difficulty: From Theory to Practice by Dr. Marie-Christine Saint-Jacques. This influential paper examines the idea behind strengths perspectives and how they can potentially change people's lives in the real world.
Grit: The Power of Passion and Perseverance by Angela Duckworth. This New York Times bestselling book analyzes two critical principles powering the strengths perspective: perseverance and passion. By optimizing your grit, Duckworth says, you can become a better employee and a happier individual.
Rooted in Strengths: Celebrating the Strengths Perspective in Social Work by Amy N. Mendenhall. This paper takes note of the many successes the strengths perspective has helped individuals achieve. Mendenhall also highlights the incredible work the University of Kansas psychologists performed up until the approach's development.
Conclusion and Future Directions
Strengths perspectives can be applied to benefit nearly anyone's life. Whether you are a student, professional, or executive, becoming more strengths-oriented and positive can help boost your passion and productivity.
Strengths perspectives help you appreciate your abilities while becoming a lifelong learner. The strength field has constantly evolving practices to help you optimize your abilities.
Having a therapist or coach help you interpret future trends so you can get ahead is another tremendous benefit of this approach, and it will have lifelong positive effects.
Sources:
https://www.researchgate.net/publication/232946340_Strengths-Based_Group_Practice_Three_Case_Studies
https://citeseerx.ist.psu.edu/document?repid=rep1&type=pdf&doi=9911ffbbd4b7eec4c0edf403f5adf243154da1a4
https://high5test.com/strengths-based-approach/