Team effectiveness plays a major role in the success of any company. Without a cohesive and happy team, the entire corporation will be bogged down.
Ineffective teams lead to inefficiencies, conflict, and loss of profit. No organization wants that, but few know how to boost their team's effeminacy. They may think it is too difficult to accomplish or requires a complete restructuring of their team.
This does not have to be the case with your team. Mastering team efficacy can be a simple and extremely worthwhile process.
In this article, we will discuss what team efficacy is and how you can boost your team's effectiveness.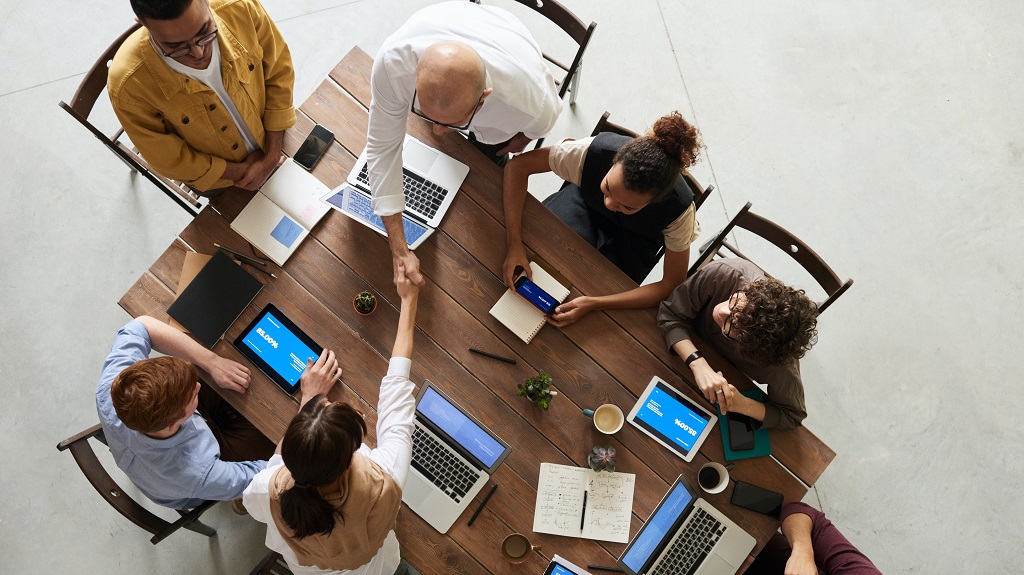 What is Team Effectiveness?
Before you begin diving deep into studying team effectiveness improvement techniques, it is crucial to know what makes a team effective and what "effectiveness" means in the first place.
In general, team effectiveness describes the ability of a group of people to cohesively work together. It includes factors such as team communication, being on the same page, having a common goal, having strong team leadership, and more.
Having a motivated, positive, and hardworking team are all signs that a team works well together, and is thus "effective." They meet task demands quickly and efficiently. These teams can tackle difficult problems and overcome hardships.
Importance of Team Effectiveness
Team effectiveness is crucial for any organization to maintain. There are so many benefits to boosting your team's effectiveness.
Firstly, effective teams are far more cohesive. This means that there will be far more conflicts in your organization. As a result, your team will also be more positive and fulfilled.
Being an effective team is also great for productivity. Effective teams communicate better, motivate each other, and generally support one another. They have perseverance.
Because of all of these positive traits, the most effective teams can accomplish their goals more, and this generates more profit as well.
Model for Team Effectiveness – Essential Components of Every Effective Team
Now that you know the many benefits that come along with having an effective team model, you may be asking yourself: How do I ensure my team is effective?
There are several steps you could take to ensure your team accomplishes strategic tasks, stays motivated, and is ultimately effective. For one, ensure that you build a trusting company culture. This will allow employees to feel more comfortable with one another.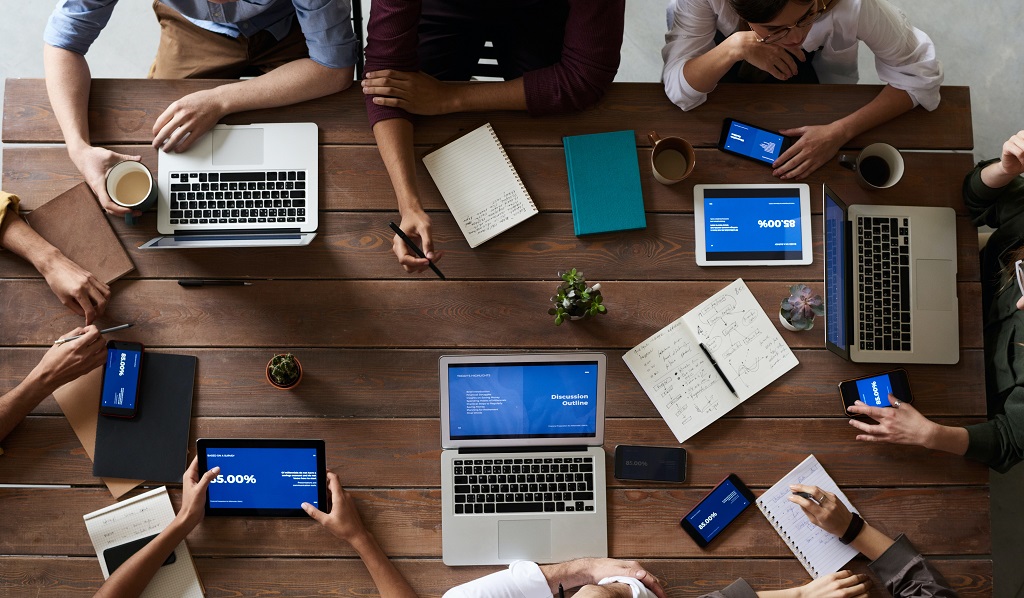 You will need to ensure you give employees open and honest feedback to your employees, too. This will encourage self-growth and learning, which increases team efficiency.
Next, you must be clear with your team. Ensure your communication is direct so that everyone is on the same page. This will make projects easier to accomplish and keep everyone on the same page.
Your team will need to have passion if you want efficient workers. This, gives them meaning to their work. Ensure workers rest an adequate amount and continue to stay motivated. Remember, you will not get more efficient ent and faster workers by overwhelming your team.
Finally, ensure your team knows the value of their work. Show them the impact their effectiveness has on the community and their own goals. This serves as extremely meaningful motivation to keep a team working effectively.
Exercise for Improving the Effectiveness of a Team
Many people believe that training efficient workers and optimizing company strategy always has to be a pain. However, this is simply untrue. A simple way to build team effectiveness could be by following a few exercises.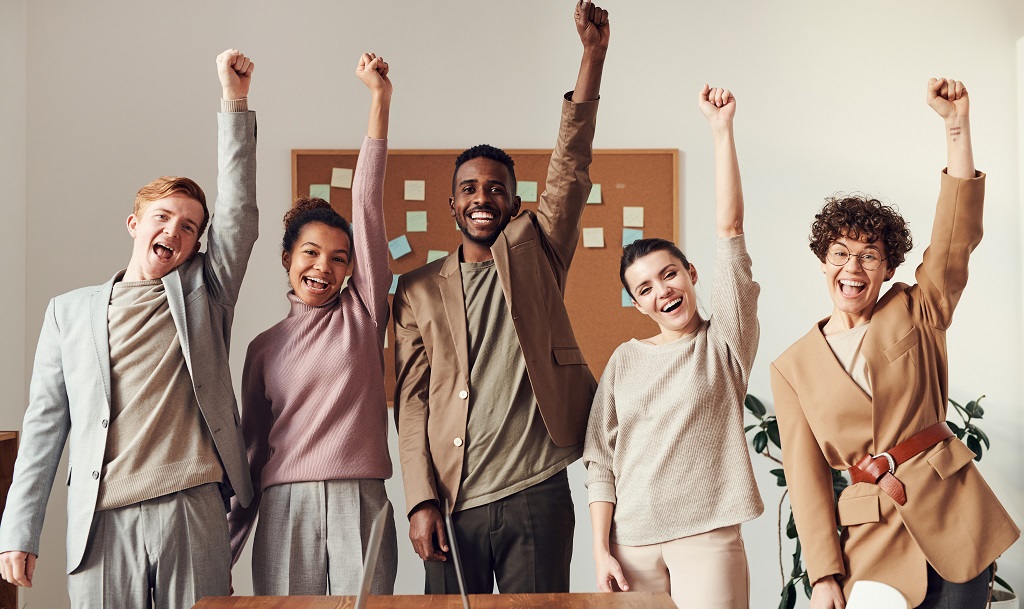 Here are just a few examples of exercises that can boost your overall team performance:
Escape rooms. Helps employees with critical thinking skills and communication.
Personality assessments or strengths tests. Allows employees to discover their unique abilities and optimize their strengths.
Employee trivia games. Serves as bonding time for employees and increases communication abilities.
Team outings. Allows employees to know each other on a more personal basis and explore each other's interests. Leads to more trust and positivity.
Leadership simulations. Gives opportunities the ability to explore leadership, so they become better communicators and motivators.
Team volunteering. Allows employees to give back to their community while building stronger bonds with their coworkers.
Free falls. One employee falls and the other catches them. Doing so will build significant trust in other team members.
Gratitude journaling. Builds a positive mindset for employees and increases their passion (if they reflect on how their work positively impacts the world).
How Do You Measure Team Effectiveness?
There are several strategies you could use to measure your team's current levels of effectiveness. Doing so will help you determine who your team leaders are, optimize your delegation of tasks, determine what your team's productivity is daily, and so much more.
One metric you could use to measure effectiveness is productivity. In other words, are your team members accomplishing their team and individual goals? Do they meet certain timelines?
Notice how well they produce projects. Great effective teams are typically more productive.
You could also analyze your company culture. This involves looking at employee relationship conflicts, whether you have effective leaders if employees feel comfortable/passionate, and so on.
Consider giving employees a form to fill out about these topics so you can analyze the data.
Finally, also analyze the product creation process and customer feedback. Do you get complaints from employees while they make products? Do customers complain? The fewer complaints you receive, the more effective the team likely is.
How To Improve Team Effectiveness?
Even if your team is already effective, you should always strive for growth. This is especially important for project teams that are not yet effective, and the truth is most teams are not meeting their potential.
Below are a few tips for cultivating your team's effectiveness over the long term:
Giving and Receiving Feedback
Feedback is a crucially important aspect of team empowerment. It allows employees to gain confidence in their strengths and learn more about how they can improve.
As a result, they can become more productive and efficient. They can also reflect upon their levels of important skills like communication. Both giving and receiving feedback can help with this.
Give People Clear Ownership and Create Accountability
Encouraging people to take accountability is a fantastic way to improve team outcome efficacy. They will feel more in control of their work and will have a clearer understanding of what you require out of them.
This way, when an employee accomplishes something important, they can feel more satisfied knowing they took ownership of a part of the project.
Diversify your team
A high team level of diversity can lead to many positive effects throughout your organization. One of them is boosting team effectiveness. With a diverse team, you get many unique perspectives, backgrounds, and ideas whenever a team makes decisions.
This diversity of thought can help a team think creatively. Diversity can also help new team members feel more welcomed.
Transparency
Being open and transparent with employees or coworkers is crucial when trying to boost your team's effectiveness. Being transparent is a form of honesty, and being honest will build trust.
Transparency also ensures you communicate well with employees, which means they can clearly understand tasks and thus accomplish goals.
Lead with gratitude, and share yours regularly
The best leaders are grateful and compassionate. They consistently remind their employees of their importance. This will motivate employees and give them more passion.
Leading with gratitude could involve thanking employees, giving financial incentives to high-performing employees, helping employees when they struggle, and more.
Be authentic and vulnerable
The leaders know how to be both authentic and vulnerable. Authenticity means you show your true self, which will encourage employees to be authentic, too. This is very beneficial for employee mental health and positivity.
Vulnerability from leaders also shows it is okay for employees to be vulnerable. Therefore, employees can have deeper conversations with you.
Prioritize well-being
Employees that have their well-being taken care of are some of the most efficient individuals. As a leader, you should prioritize employee wellness, as it can boost productivity, positivity, and long-term success.
Ensure you show employees you take care of your mental health, too. Encourage them to take breaks when necessary and listen to their concerns.
Developing a Customer-first Mindset
The most successful organizations in the world are customer-oriented enterprises. This was one of Amazon CEO Jeff Bezos's top priorities. By prioritizing your customers, you can design products they truly desire.
Doing so will ensure your team spends their time wisely. It also helps employees feel more fulfilled since they will see the tremendous impact they will have on their clients.
Create Collective Purpose and Motivate Your Team
Your team needs meaning behind their work. Nobody wants to work if they believe their job is insignificant or purposeless. Therefore, you will need to ensure employees feel a purpose behind their work.
Remind them of their impact. Show them they are valuable for the team, and to the community as well as customers. Remind them of their own goals, too, to provide more personal motivation.
Improve communications
Communication is one of the most important parts of any leadership strategy. Ensuring that you communicate ideas, deadlines, and expectations allows employees to be on the same page as one another. This way, your team will work more cohesively.
Communication is not just about talking, though. Active listening is just as important. Listening makes employees feel heard and improves the mental well-being of the entire team. It also strengthens employee/employer relationships.
FAQ about Team Effectiveness
What are the Five Conditions of Team Effectiveness?
Several conditions have to be met for a team to be considered effective. The five most important conditions for team effectiveness are psychological safety (feeling safe amongst the team and safety with risk-taking), dependability (high-quality work on time), clarity (clear goals, structure, and defined tasks), meaning (being passionate about the work and finding personal meaning in it), and impact (helping the world with one's work).
What are the Six Characteristics of Effective Teams?
While some experts believe there are five main characteristics of effective teams, others believe there are six others. Many characteristics can boost team efficacy.
However, the six most important can be categorized are defined goals (being clear, thus ensuring those goals are truly met), commitment (both emotional and time-wise, which also helps with goal achievement), transparency (encourages openness, authenticity, and emotional well-being at work), accountability, consistent feedback, and celebrating success.
Conclusion
Team effectiveness is one of the most important aspects of any organization. If you have an ineffective team, they may never reach their potential.
As a leader, it is your job to unlock their effectiveness. It may take some time and effort, but in the end, the benefits far outweigh the initial investment.
Your team will become more productive and passionate; your customers will become more satisfied and enjoy their products more. Building up team effectiveness is truly a win-win for everyone.